Blue School Council (BSC) / Learn to Lead
The BSC is an important part of the cultural identity of The Blue School.
Students create teams for which they take full responsibility and ownership to run things themselves.
The BSC has structures and tools, provides training and inspiration so that students can work together, in teams, to bring about the positive changes they wish for.
Out of this has evolved a 'not for profit' Social Enterprise Company - Learn to Lead. The directors of this are largely students or ex-students of The Blue School.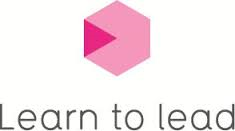 Independent research by the University of Cambridge highlighted the impact of the innovative approach to Pupil Participation developed by staff and students at The Blue School. This has now been adopted by over 150 schools nationally and is called Learn to lead.
Benefits for individuals:
Have a stronger sense of commitment to their learning and school
Acquire social, organisational and communication skills
Develop confidence and become more aware of their strengths and talents
Enjoy learning, develop a positive approach to challenges and are more willing to try new things and take risks.
Benefits for the school:
Enjoy more respectful, collaborative relationship with teachers and students and an improved school environment
Benefits for the wider community:
Enjoys stronger relationships and engagement from the school and community members
Click here to go to the LTOL website
Click here to go to the LTOL website films page