Curriculum, Careers & Enrichment
Ten Tors Challenge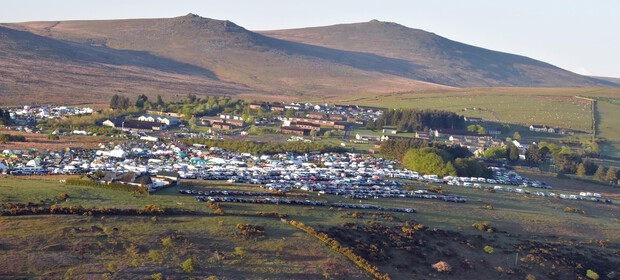 The Ten Tors Challenge is an annual event that takes place during early May on the Northern part of Dartmoor. This is aimed at teenagers from the South West of England and teams are entered from schools, Scout groups, Cadet groups and other Youth groups from this area. Up to 2400 teenagers take part, starting at the Okehampton Battle Camp right at the north of Dartmoor. The event is run by the Army with the assistance of the Royal Navy and Royal Air Force and has proved extremely popular.
The teams of 6 walk (or run) routes over North Dartmoor visiting ten checkpoints during the course of Saturday and Sunday. The younger students walk 35 miles and older students have the option of 45 mile or 55 mile routes over the two days. The teams are self-supporting during the weekend and have to carry their own tents, clothing, food and cooking stoves as well as having to plan and navigate their own routes. Obviously there is considerable supervision and support from the military forces to ensure safety and to encourage the Challengers to complete their route.
Before taking part in this event the teams have to be trained in the navigation, camp skills and building up the stamina needed to be successful. This is done by a series of expeditions to Dartmoor and the local area over the months leading up to the event. The staff who take the students out are all volunteers who willingly give up their time to support the students.
If you are interested in taking part please read the information below. Look at the Ten Tors website too.
Letter Home (including form)
Training Programme for 2022/3
Kit List